De nieuwste BI trends, big data trends en AI trends in het juiste perspectief
De Top 9 BI trends en AI trends voor 2020
De nieuwste BI trends, big data trends en AI trends in het juiste perspectief
BI en AI worden steeds vaker in één adem als business trends genoemd. Dat is logisch, omdat beide disciplines de business ondersteunen bij het nemen van bedrijfskritische en operationele beslissingen. De "tweeling" voedt zich bovendien met dezelfde brandstof: (big) data en dat is nog steeds een prominente IT trend. Hoewel BI en AI ieder hun eigen doelen, toepassingen en issues kennen, zien we een aantal convergerende analytics trends die de "twenties" zullen gaan domineren. Bijgaand onze top 9 technologische trends waarin we business intelligence trends combineren met
big data
trends en trends in data analyses.
Trend 1: Een "AI First"-strategie wordt goud waard
Het tempo van de huidige technologische ontwikkelingen en BI trends is moordend. De "dataficatie en de "algoritmisering" van onze maatschappij zijn in volle gang, maar zijn niet altijd voor iedereen zichtbaar. Inderdaad, je gaat het pas zien als je het doorhebt. Dat geldt nadrukkelijk ook voor de nieuwste BI trends. Na "Mobile-First" en "Cloud-First" is het nu de hoogste tijd om serieus na te denken over een "AI-First-strategie".
Een compromisloze, consistent uitgevoerde strategie is goud waard. Vraag maar aan de aandeelhouders van Amazon, Apple of, dichter bij huis, ASML. Dit betekent echter niet dat je bij het aandienen van nieuwe ICT trends nooit je strategie hoeft aan te passen. Organisaties die de afgelopen jaren bijvoorbeeld hebben verzuimd om tijdig aan te haken op big data trends, trends in business intelligence en de grote megatrend SMAC (Social, Mobile, Analytics en Cloud) ondervinden daar waarschijnlijk nu nog de nadelige gevolgen van, of zijn inmiddels al weggevaagd. En over IT trends gesproken, anno 2020 is onze omgeving nog steeds VUCA oftewel: Volatile, Uncertain, Complex en Ambiguous. Of zoals een softwareleverancier het onlangs verwoordde: 'Uber jezelf voordat je gekodakt wordt'.
Alleen door AI topprioriteit te geven, mag je hopen dat je overmorgen ook nog relevant bent.
Speel in op dé absolute toptrend: verhef het AI-First-principe tot norm
Wil je de boot niet missen? Verhef dan het "AI-First"-principe tot norm en ga bij alles wat je doet artificial intelligence (AI) inpassen in je bedrijfsprocessen. Alleen door de nieuwste BI trends en AI topprioriteit te geven, mag je hopen dat je overmorgen ook nog relevant bent. Kortom: denk net als Google in termen van "AI First", houd rekening met technologische trends en pas artificial intelligence toe op al je platforms, producten en diensten. Maar vergeet binnen al het IT trends geweld niet om ook je datakwaliteit te verbeteren.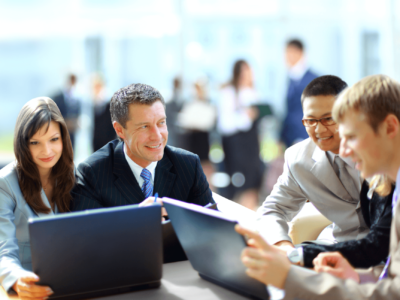 AI zal blijvend een grote rol blijven spelen bij intelligente organisatie, het is zeker geen 1-daagse trend. Onze 1-daagse AI opleiding speelt daar perfect op in. Leer hoe je de business case moet opstellen en hoe je AI met succes kan implementeren in jouw organisatie. Meld je hier direct aan voor de eerstvolgende sessie van 4 november 2022
Trend 2: Datakwaliteit, als stabiele BI trend, wordt crucialer dan ooit
Vanaf de 1e druk van het boek De intelligente organisatie is datakwaliteit een big issue geweest. Datakwaliteit valt binnen de categorie van de meer duurzame BI trends. Dat zal de komende jaren, ondanks alle nieuwste datatrends en de opkomst van AI, niet veranderen. Datakwaliteit is de mate waarin data geschikt is voor het doel waarvoor je het gebruikt. Niets meer en niets minder.
Organisaties verliezen miljoenen euro's doordat zij de datakwaliteit niet op orde hebben. Veel managers beseffen gelukkig al dat ze met data van slechte kwaliteit geen betrouwbare voorspellingen kunnen doen. Dit geldt zowel voor het adequaat en tijdig inspelen op BI trends als AI trends. Gelukkig zien steeds meer organisaties in dat betrouwbare data is uitgegroeid tot een hygiënefactor die ook directe impact heeft op de operaties.
Gebruik nooit slechte data als input voor AI-toepassingen
"Slechte data" gebruiken bij AI-toepassingen is helemaal not done. Niet alleen blijven de algoritmes onzuiver, waardoor je ze waarschijnlijk niet in productie krijgt. Bij een traditioneel rapport heb je nog een menselijk oog dat meekijkt en dat kan zien dat er iets niet klopt. Maar de traditionele rapportenbouwers sterven uit. En een algoritme mist die kritische blik. Slechte data kan dan fatale gevolgen hebben. Zeker als je wilt inspelen op de actuele Internet of Things trend. Maar gelukkig is er hoop.
Algoritmes zijn steeds vaker in staat om de datakwaliteit in kaart te brengen via slimme data profiling. Traditionele methoden voor het controleren van datakwaliteit zijn gebaseerd op menselijke inschattingen die bovendien inaccuraat zijn. Deep learning zal deze arbeidsintensieve taak gaan overnemen en inspelen op de trend van steeds verdergaande automatisering. Het algoritme spoort bijvoorbeeld de uitschieters ("outliers") in de data op. Pieken en dalen zullen al snel opvallen en wijzen op een datakwaliteitsprobleem.
Maar hoe je het ook wendt of keert en op welke technologie trends je ook probeert in te spelen, de verantwoordelijkheid voor datakwaliteit beleg je ook de komende jaren waar deze thuishoort: bij de proceseigenaren. Maar wie bewaakt dan de data-ethiek?
Trend 3: Data ethiek – algoritmes hebben nog heel wat uit te leggen!
De ethiek rondom het gebruik van AI en data groeit uit tot hét speerpunt van politici, beleids- en opiniemakers. Nu algoritmes een steeds prominentere rol gaan spelen in belissingsprocessen, zal dit topic het maatschappelijk debat gaan domineren. Zelfs cabaretiers van de "oude stempel" spelen op deze trend in data analyses in. Freek de Jonge: 'De instinctieve kuddegeest heeft plaatsgemaakt voor een algoritmische besturing.' Van Explainable AI, algoritmes die zichzelf uitleggen en van Responsible AI, dat overigens veel meer behelst dan AI for Good (een typische trend uit 2019) en andere maatschappelijke trends, gaan we nog heel veel horen.
Big data trend: hoe komt het AI-algoritme tot een besluit?
De hamvraag: hoe komt het AI-algoritme tot een besluit? Dit is vaak onmogelijk om exact uit te leggen (aan zowel leken als experts), maar organisaties die AI toepassen en willen anticiperen op datatrends zullen continu verantwoording moeten blijven afleggen. Zeker wanneer het gaat om belangrijke beslissingen die mensen diep kunnen raken. Kunstmatige intelligentie heeft geen ethisch besef. Wat te denken van een algoritme dat de strafrechter en de jury vervangt en "recht gaat spreken"? Of denk aan ingrijpende geautomatiseerde, onmenselijke beslissingen bij de Belastingdienst of in de gezondheidszorg. Hoe ethisch verloopt de AI-gestuurde pre-selectie van sollicitanten eigenlijk? Is er voor deze vergaande data science trend binnen de HR-discipline op termijn wel voldoende draagvlak?
Inspelen op datascience trend: pas op voor AI-biases
Kortom: we moeten heel voorzichtig zijn dat er geen historische biases in beslissingsprocessen sluipen. Een computer kan het historische gebrek aan vrouwen in bêta-vakken ten onrechte interpreteren als een inherent gebrek aan bekwaamheid. Historische socio-economische ontwikkelingen en trends zijn moeilijk mee te wegen door AI, dus is het van belang dat je hier zelf goed op let wanneer je data in een algoritme of machine learning-model stopt.
Een algoritme dat braver is dan de mens? De wonderen zijn de wereld nog niet uit…
Tegelijkertijd leggen algoritmen wel het menselijk tekort bloot. Algoritmes kunnen mensen wijzen op hun vooroordelen. Mensen hebben nog meer last van gebrekkige gegevens, programmeerfouten, onduidelijke definities, ondoorgrondelijke business trends en "de chaos van het leven" dan algoritmen. Een algoritme hoeft gemiddeld genomen alleen maar beter te zijn dan wij mensen, zo stelt Yuval Noah Harari in zijn 21 lessen voor de 21 eeuw. En de ontwikkelingen staan niet stil. Onderzoeker Chorus van de TU Delft werkt aan een algoritme dat ethische afwegingen maakt. Een algoritme dat braver is dan de mens? De wonderen zijn de wereld nog niet uit…
De 'Master of Data Science' opleiding haakt in op alle relevante data science trends. Maak in 10 intensieve dagen kennis met Business Intelligence, Predictive Analytics, text mining, Big Data, business cases, valkuilen, privacy, ethiek maar vooral de governance en succesfactoren. Meld je hier direct aan voor de eerstvolgende sessie van 29 september t/m 9 december 2022
Trend 4: De grootste datahonger lijkt gestild dankzij GANs
Een ander "wondermiddel" wordt gevormd door de zogenoemde Generative Adversarial Networks (GANs). Normaliter heb je voor machine learning-modellen grote hoeveelheden big data nodig. Het model moet immers getraind worden met historische data. Hoe meer data, hoe accurater de voorspellingen voor de toekomst, zo luidt de conventionele wijsheid. Voor de gemiddelde organisatie ligt die data echter niet zomaar voor het oprapen, waardoor het inspelen op de big data trend lastig wordt.
GANs stelt twee neurale netwerken in staat op basis van een bestaande trainingsset aan data nieuwe data te genereren. Dankzij deze "datasynthese" kun je de grootste datahonger van BI en AI stillen en het algoritme verder ontwikkelen. De website ThisPersonDoesNotExist.com toont bijvoorbeeld levensechte gezichten van personen die niet bestaan. Naar analogie van deze artificial intelligence trend bestaat er ook een website met door AI gegenereerde nieuwsartikelen.
Real data blijft onmisbaar in AI-tijdperk
Hoe veelbelovend deze ontwikkelingen ook lijken, data uit de echte wereld ("real data") blijft ook in het nieuwe decennium onontbeerlijk voor het ontwikkelen van betrouwbare algoritmes. Bovendien roepen GANs nieuwe ethische dilemma's op, omdat misbruik op de loer ligt. Hoe dan ook, 'AI will become less data-hungry', zo is ook onze inschatting. Het profiteren van de datatrends wordt daardoor waarschijnlijk eenvoudiger. Daarmee zijn echter nog niet alle dataproblemen opgelost.
Nieuw binnen met stip: een data science trend voor de echte nerds
De voorspellende modellen moesten tot voor kort worden gevoed met data. Veel data. Data die bovendien beschikbaar is in allerlei soorten en maten. Volgens een bekende softwareleverancier is het aantal verschillende dataformats het afgelopen jaar meer dan verdubbeld van 162 naar 342. Data van verschillende formats is lastig te verbinden en te combineren, waardoor het analyseren van data meer en meer tijd kost. Daarom verwachten wij dat er in 2020 geïnvesteerd zal worden in een data science trend voor de echte nerds: het finetunen van machine learning modellen, zodat gigantische datasets geen vereiste meer zijn. Als dit lukt zal de snelheid van analyse, en daarmee de productiviteit, toenemen.
Ook op het gebied van metadata is nog veel te winnen. Met een datacatalogus kun je snel achterhalen waar je bepaalde data kunt vinden. Zo wordt de inventarisatie een stuk makkelijker en kunnen gebruikers sneller bij de data die ze nodig hebben. Maar er zijn meer hulpmiddelen: NLP bijvoorbeeld.
Trend 5: Natural Language Processing zit als technologie trend in de lift
Meer en meer werknemers zullen met datatrends en data aan de slag moeten, maar organisaties hebben niet altijd de tijd en middelen om al het personeel datageletterd te maken. De oplossing kan wellicht gevonden worden in Natural Language Processing (NLP), een techniek die computers leert om via natuurlijke spraak of taalgebruik vragen te beantwoorden met behulp van data, zodat ook leken aan de slag kunnen gaan met data-analyse.
NLP kan stem herkennen, of tekstdocumenten doorspitten om relevante inzichten naar boven te halen. Zo kan gemakkelijk een rapport geproduceerd worden zonder dat de eindgebruiker een data-expert hoeft te zijn. De gebruiker kan bijvoorbeeld een vraag stellen zoals "wat is het slechtst verkopende product per regio", en de software zal de data scannen om tot een antwoord te komen. Deze trends in data analytics staan eigenlijk nog in de kinderschoenen.
Trend 6: Data experts met AI-skills worden nog schaarser en duurder
Ondanks de opkomst van relatief nieuwe technieken, zoals GANs en NLP, blijft de vraag naar data-experts als data scientists alleen maar toenemen. Het tekort dat er al aan deze vakmensen bestond is echter nog verre van opgelost. De snelheid waarmee business intelligence trends zich ontwikkelen, neemt alleen maar toe en opleidingsprogramma's zijn vaak nog behind the curve.
Net afgestudeerde mensen zijn vaak niet voorbereid om moderne BI-technieken en AI toe te passen in organisaties die op de bleeding edge willen zijn. De ervaring die van een "echte" data scientist wordt verwacht is moeilijk op te doen voor net afgestudeerde mensen. De vraag is of de "data scientist-superheld" die veel organisaties voor zich zien überhaupt wel een realistisch beeld is. Kortom: personeelstekort kan een forse rem zetten op de data science trend.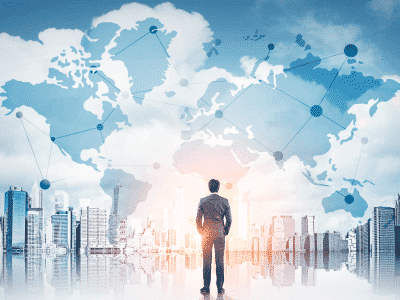 Data trends zoals privacy en ethiek komen ook aan bod tijdens de Big Data Analytics opleiding. In 3 intensieve dagen kennis maak je kennis met Big Data toepassingen, learning algoritmen, data mining, text mining, de business case, risico's, valkuilen, en meer trends en praktische skills. Meld je hier direct aan voor de eerstvolgende sessie van 5 t/m 7 oktober 2022
Trend 7: Continuous Intelligence als technologie trend heeft de toekomst
Continuous Intelligence (CI), ook wel realtime analytics genoemd, is niet het zoveelste buzzword, maar een veelbelovende BI trend die door de meeste analisten wordt herkend en erkend. Het is een op AI gebaseerde computergestuurde manier om data op continue basis te interpreteren, patronen te ontdekken en te leren welke waarde de data herbergt.
Business intelligence tools schieten tekort
De traditionele BI Tools schieten op dit terrein tekort omdat zij van oudsher vertrouwen op de "menselijke hand". In elke fase, van de toegang tot de data tot en met vormgeven van de inzichten in de BI dashboards, is "orkestratie" noodzakelijk. Dat is op zich niet zo vreemd omdat BI nooit is bedoeld om de complexiteit en analytics op grote schaal te handlen die nu de kop opsteekt als gevolg van de digitale revolutie en business trends. Gebruikers verwachten in 2020 wel dat zij veel sneller bij de benodigde informatie kunnen komen en dat zij data realtime kunnen opvragen.
Gebruik CI als hefboom voor andere op artificial intelligence gebaseerde technologieën
Gartner verwacht dat in 2022 in meer dan de helft van de nieuwe business-systemen Continous Intelligence zal zijn geïncorporeerd die gebruikers in staat zal stellen realtime, contextgevoelige data te raadplegen, waardoor de kwaliteit en snelheid van beslissingen aanzienlijk zal toenemen. Er zullen dankzij deze BI en AI trend slimmere besluiten worden genomen. Continuous Intelligence zal bovendien als hefboom fungeren voor diverse andere technologieën, zoals augmented analytics, event stream processing, business rule management en Machine Learning (ML). CI is daarmee een van de belangrijkste overkoepelende technologische trends.
Trend 8: AutoML zit als AI trend duidelijk in de lift
Over Machine Learning gesproken, ook hier ontstaat een top trend: AutoML. Zo verwacht Gartner dat dit jaar al veertig procent van alle taken van de data scientist worden overgenomen door machines, zonder dat menselijke interactie plaatsvindt. Deze AI trend speelt perfect in op de schaarsheid van data scientists zoals beschreven onder 6. Er zullen frameworks en tools komen waarmee de eindgebruiker zelf machine learning-modellen kan gaan ontwikkelen. Voor de data scientist blijft uiteindelijk alleen het ontwikkelen van deep learning-modellen over.
Gebruik de kant-en-klare machine learning modellen
Google heeft een reputatie opgebouwd als het gaat om beeldherkenningssoftware, spraakherkenning en last but not least vertaalsoftware. Google Cloud stelt al enige tijd zogenoemde kant-en-klare Machine Learning modellen ter beschikking aan ontwikkelaars. Deze "doe-het-zelf" machine learning modellen zijn getraind door Google zelf aan de hand van data uit Google's eigen zoekmachine. Maar dit betekent wel dat deze modellen alleen bekend zijn met openbare data.
Wanneer je ML wilt inzetten op basis van je eigen specifieke data, moet je zelf je model gaan trainen. En dat maakt ML een klus voor specialisten. En deze zijn dus schaars. Daarom ontwikkelde Google aanvullend AutoML, een verzameling machine learning-producten waarmee je zelf ML-modellen kunt trainen zonder enige voorkennis van machine learning. Hierdoor heb je geen data scientists meer nodig om ML te integreren in je bedrijfsprocessen. Deze krachtige AI trend biedt dus soelaas voor de krapte op de arbeidsmarkt.
Techreuzen geven AI trend handen en voeten
Het is overigens nadrukkelijk niet alleen Google die met Auto ML bezig is, ook andere techreuzen zoals IBM, Microsoft, Alibaba enzovoorts, zijn druk bezig om hiervoor platforms en raamwerken te ontwikkelen waarmee ze deze AI trend handen en voeten geven.
Trend 9: Datagedrevenheid en transparantie faciliteren AI trend
In 2020 zal datagedrevenheid niet langer een ideaal zijn dat organisaties voorzichtig proberen na te streven. Datagedreven of datacratisch werken bij bedrijven (of informatiegestuurd werken bij gemeenten en overheidsinstellingen) zal steeds vaker worden gezien als een hygiënefactor voor het zakendoen. Hetzelfde geldt voor transparantie.
Het verwachtingspatroon is torenhoog. Klanten, toeleveranciers, aandeelhouders en andere stakeholders verwachten simpelweg dat organisaties hun zaakjes op orde hebben. Een 360 graden klantbeeld, een omnichannel ervaring en een optimale customer journey zijn noodzakelijk voorwaarden om een betrouwbare klantrelatie op te bouwen. Aandeelhouders verwachten dat business controllers algoritmes en storytelling inzetten om realtime reporting, fast closing en forecasting mogelijk te maken.
Transparantie zal hoogtij vieren. Het afgelopen jaar ontplooide Albert Heijn bijvoorbeeld meerdere initiatieven om de (inter)nationale ketens van huismerkproducten transparant te maken. Zo werden de afgelopen periode blockchains geïntroduceerd voor sinaasappelsap en eieren met als belangrijkste doel de veiligheid van voedsel te kunnen garanderen en te verbeteren.
Kortom: transparantie en datagedrevenheid zijn aanhoudende trends met een grote maatschappelijke impact en relevantie die de technologie trends en de waan van de dag al snel overstijgen.